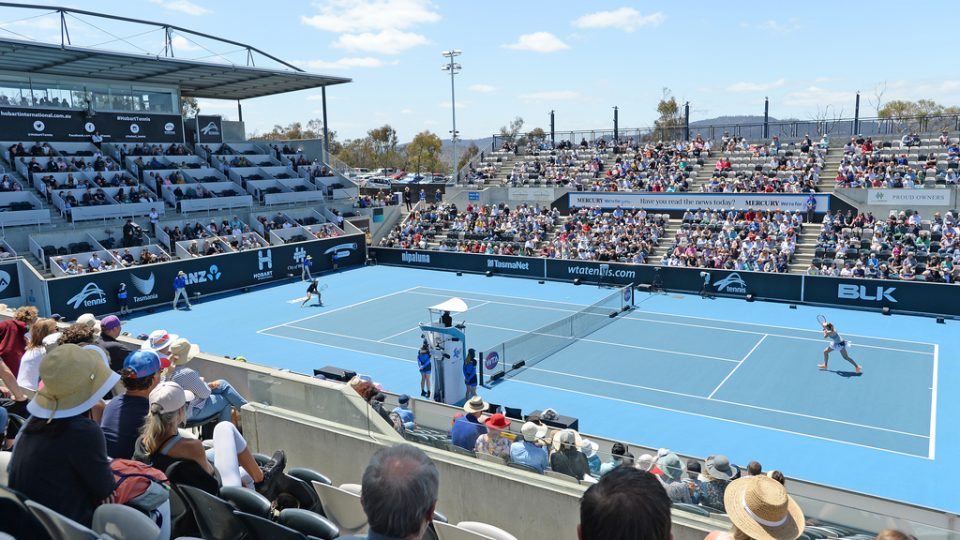 We are looking for volunteers to fill a wide range of roles on the Hobart International team!
Tennis is heading back to the Domain Tennis Centre from 9 January – 16 January, with over 60 of the world's top female players competing at the Hobart International 2021 for the Angie Cunningham trophy.
Whilst 2020 has been a year of unprecedented challenges, tennis remains on track for a big summer with a lot of work being done to ensure the safety of everyone at our events.

What are we looking for?
Friendly and enthusiastic volunteers who have a passion for sport and who love working with people.
You'll enjoy having a bit of fun and creating memorable experiences for everyone you come across – whether that be players, patrons or your fellow team members!

You'll also have access to some exciting perks such as:
Complimentary tickets to the event
A Hobart International uniform
A meal voucher to use while you're on shift
Access to parking when you are volunteering
To apply and for further details, please head to:
https://www.tennis.com.au/about-tennis-australia/careers/search-apply-volunteers